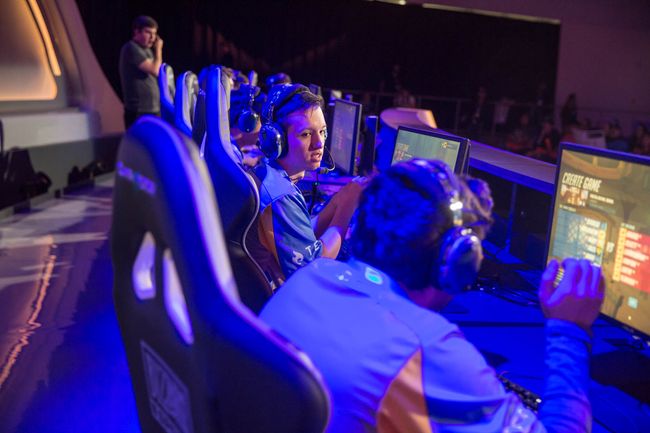 Video games haven't been traditionally placed in a good light. However with the passage of years, the rise in the popularity of playing video games is gradually on the rise and hundreds of thousands of people, around the world have made playing video games competitively, a full time career and have been extremely successful too.
In 2014, the market of Esports valued at $194 million dollars. In just four years hence, the figure had more than a four-fold increase to $845 million. The 2019 projections forecast the revenues to cross the $1 billion mark while in 2020, the figure could reach as high as $1.8 billion.
Today, Esports is fast becoming a multi-billion dollar market and engagess the attention of half a billion fans worldwide, 66% of whom are spectators. The rapid growth of the industry in the past few years has gone beyond the digital domain and has created a demand for merchandise from fans, with advertising deals from brands.
The popularity and influence of Epsorts over the traditional sports domain, is now very evident. As an example, The FIFA soccer video game titles which are released every year have millions of fans who also support traditional clubs. So taking this into consideration, several major European clubs have now set up their own Esports teams. Man City, West Ham, AS Roma, Ajax, PSG, FC Schalke, Wolfsburg, and Sporting Lisbon are just a few of the numerous clubs who have set foot into the world of eSports with varying levels of success.
Ever since the 1980s, when Twin Galaxies in the US formed their own Esports team to participate in video game competitions and even organise and sponsor their own Tournaments for Guinness World Records, the interest in gaming amongst people globally has been on a steady rise and millions are getting drawn into the world of gaming thanks to Esports competitions, over the past 3 decades. These competitions carry massive prize pools, which are comparable to those in major traditional sports tournaments.
The prize pool for The International 9, this year's largest Dota2 tournament, has breached the $30 million mark at $34,330,068 officially making it the largest prize pool at a single Esports event in history.

The Fortnite World Cup had a combined prize pool of $30 million for both the solo and duo contests. The winner of the Solo contest, sixteen-year-old Kyle "Bugha" Giersdorf went home with a whopping $3 million cash prize. To put things in perspective: That is $1 million more than what Tiger Woods had won at The Masters.
Interestingly, The US Tennis Open is the only traditional sports tournament with a prize pool bigger than the top four eSports tournaments (The International, Fortnite World Cup Finals, LoL World Championships and Intel Extreme Masters).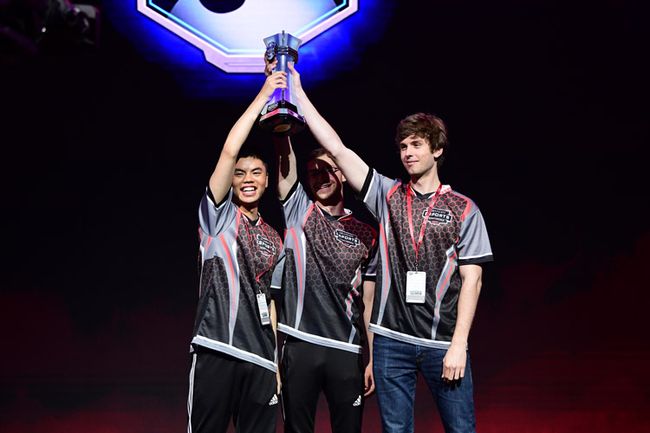 The chance to win life changing amounts of money and the lucrative deals with major Esports brands and sponsors which entail winning the tournaments, are some of the key factors which entice millions of people around the world to make full time carriers out of video gaming and playing Esports.
Esports players can now get Scholarships worth Millions of dollars.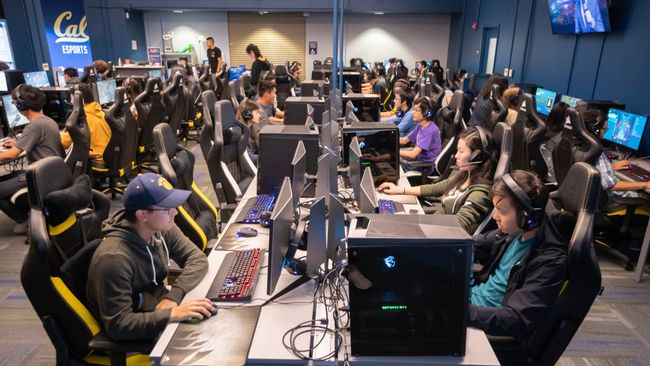 Universities in the United States and United Kingdom are making the pursuit of a career in Esports a reality. Select colleges are offering professional degrees in Esports , which require the students to play games on computers and consoles as part of the curriculum.
The University of Staffordshire in the UK, and in the US- Virginia's Shenandoah University, Ohio State University and Becker College in Massachusetts are amongst several colleges, offering bachelor's and master's degrees in Esports for those who aspire to start a career in gaming. Their Esports courses focus on a wide variety of subjects ranging from marketing to business management, to design and app content development.
In 2014, Robert Morris University in Chicago became the first university in the US to offer substantial scholarships for members of its Varsity Esports League of Legends team, thus starting the trend of Esports scholarships. With more than 70 players and two gaming facilities, RMU offers both esport athletic scholarships at 35% for junior varsity and 70% for varsity players.
The realisation that eSports carry the potential to become a full time career has motivated some universities to move on from offering scholarships based on gaming skills to offering eSports courses. These courses focus on preparing students to take advantage of the business opportunities offered by the rapidly growing world of eSports.
Seeing the rise in scholarships and courses at college level, over 800 schools in North American have joined the High School eSports League reaching around 15,000 students in eSports clubs. The rapid growth of this trend over the past year will reach close to 150 schools across North American by the end of 2019.
In the US, High schools can form their own esports teams and work with organisations like the National Association of Collegiate esports (NACE) which work in partnership with the likes of BeRecruited, Next College Student Athlete (NCSA), and many more. These organisations help student-athletes get connected with scouts and NACE college Esports teams to further their esports career. Although NACE membership comes at a price or rather, a fee, it is there to ensure that schools are taking Esports seriously when they join the organisation.
According to the NACE recruiters, students get anywhere from $5,000 to $8,000 on the low end, and all the way up to $20,000 on average on the high end.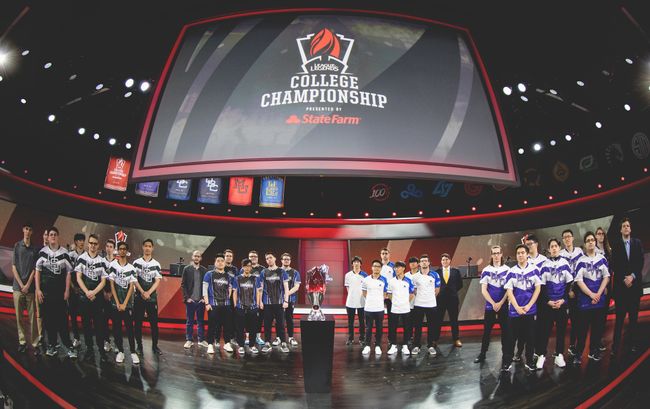 High school students who are ardent video gamers and are passionate about esports can avail  Esports college scholarships which will help them in realising their Esports dreams as well as becoming members of collegiate esports teams and playing competitively.
With 70% of students identifying themselves as gamers, schools are doing their best to build on this interest to offer students who might not be interested in traditional sports or might not be athletically gifted a different option to engage in campus activities.
The differences between Esports college scholarships and traditional sports scholarships aren't many. Both types of scholarships require similar criteria for eligibility. Students must maintain a good grade point average so as to stay on the team and show their dedication towards their passion.
One big difference is that Esports are exempt from the rules that govern the policies of NCAA members such as rules that prohibit division III schools from offering scholarships for traditional sports, amateurism rules etc.
As with any scholarship, an esports scholarship can help reduce the cost of going to college. With the cost of tuition rising, it is important for high school students to find various scholarship opportunities.
Collegiate Esports programs have partnered with game developers and sponsors in order to provide their students with practice space, equipment, jerseys, and access to coaches, team psychologists, and analysts. Hardware companies that cater to the needs of the education market have recognised the opportunities which eSports provide. Aside from providing the infrastructure to run the games and hold the classes, hardware vendors look at the opportunity to help schools and districts to get started with Esports in the right way so that it is not just a fad but a truly new opportunity for kids.
If more schools around the world consider providing students with esports scholarships, there would be a rise in general acceptance of video gaming and Esports as something which is more than just a means of entertainment, and this would help people recognise Esports as an alternate carrier path for those whose interests might not lie in the more "conventional" professions.
Please follow and like us: