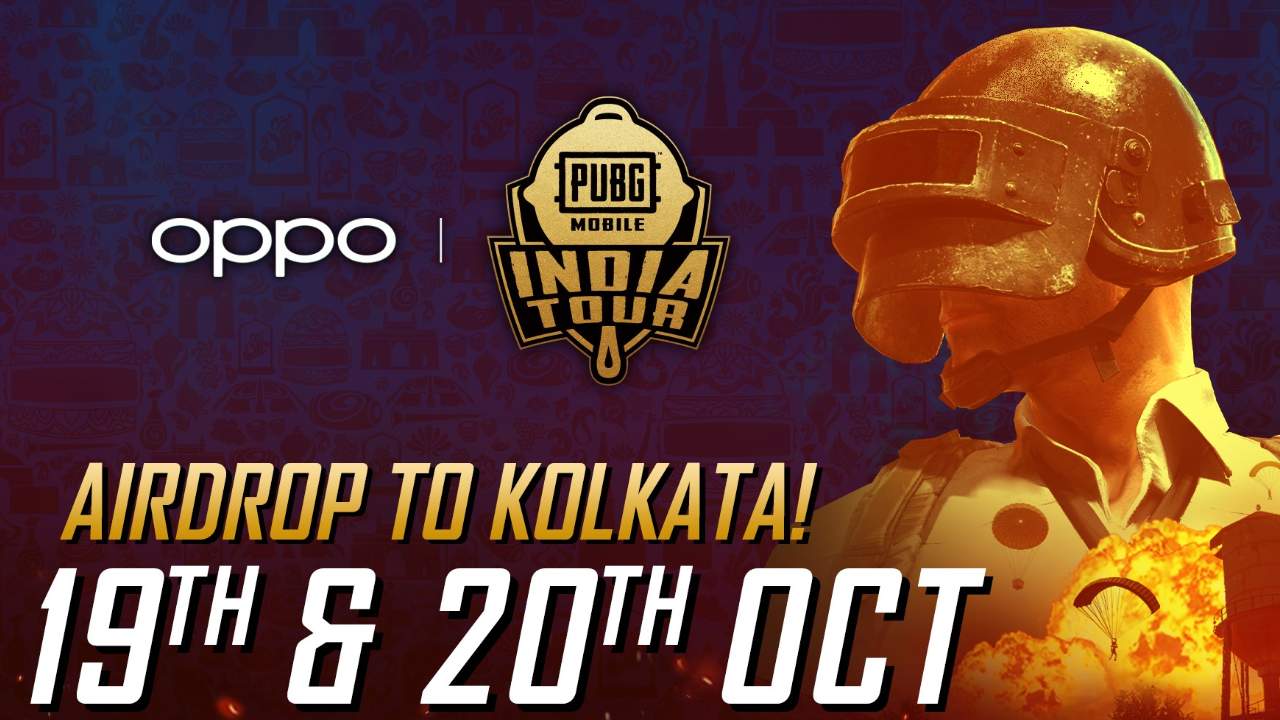 The PUBG Mobile India Tour 2019 (PMIT) Grand Finale is scheduled to be held over the course of 2 days- 19 and 20 October at the Biswa Bangla Convention Centre, Kolkata.
Organised by Oppo in collaboration with Tencent, PMIT 2019 is the latest Tournament of PUBG Mobile esports tournament being held in the India.
The tournament received the registration of around 400,000 players across four groups (titled A-D) from four cities – Jaipur, Guwahati, Pune and Hyderabad.
The enrolments began on July 1st 2019 and the qualifiers were held over the course of four months from July onwards. The top 20 squads bested thousands of teams to secure their spots in the finals. Four wildcard teams will also be in the Grand finals in addition to the four qualifying teams from each of the four regions.
Here is the list of the qualifying finalist teams that will be fighting it out to garner the most points and ultimately become the victors of the tournament:
Group A

Rising HYDRA, TeamTitans, Kill2Survive and Revenge Esports
Group B

8bitRampage, TeamINS, TeamGE and Team All-Stars
Group C

God's Reign, Team Mayhem, Orange Rock and Instinct Shooters Official
Group D

Team Skul, Beyond Your Reach, Team-AR and Saiyans Legacy
Wildcard winners

Team Dignity, Back for Revenge, BurnX Official and Team Hyphen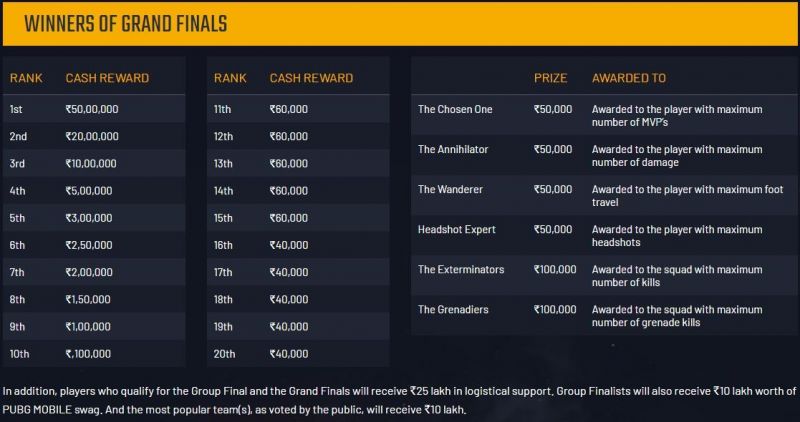 The tournament has a prize pool of INR 15 Million. The top 3 teams will receive INR 5 Million, INR 2 Million and INR 1 Million respectively. The remaining prize money will further reduce subsequently and the team finishing at 20th spot will get INR 40,000.
Where to watch PMIT 2019 Finals
The Fans who won't be attending the event in Kolkata can watch the live streaming of the tournament online on PUBG Mobile's official YouTube channel and Facebook page. The broadcast will commence at 12 pm.
Please follow and like us: